TERMS & CONDITIONS / SHIPPING POLICY

All orders are shipped from our storefront located in Pittsburgh PA, zip code is 15222.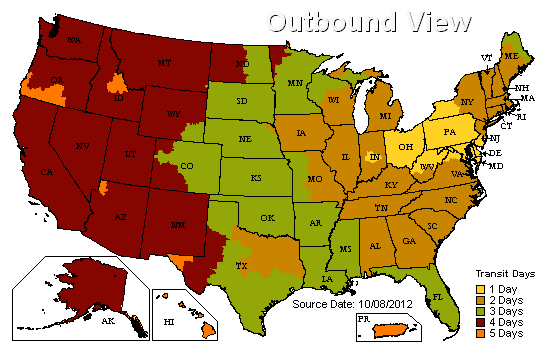 Shipping
We ship nationwide on Mondays (additionally on Tuesdays and Wednesdays during holiday seasons or when order volume requires) The cut off time for having an order guaranteed by the following Friday is Sunday 6.p.m Tracking info is sent to all customers after packages are shipped. Please make sure the package is received from UPS driver, and avoid leaving it in warm outdoor temperatures.
If you package has dry ice in it, please DO NOT TOUCH THE DRY ICE. The dry ice should be sublimated (evaporated) upon arrival. If your package still has dry ice in it (inside it's clear plastic pouch), remove your goods, and place your package outside until the dry ice evaporates fully. Dry ice can cause carbon monoxide poisoning in poorly ventilated rooms, and can cause minor burns if touched.
All food items are shipped frozen. However, we cannot guarantee the food to be frozen upon arrival. Prevailing weather conditions, the water content of the products and its proximity to the refrigerant used, can all effect the products inside the box. We guarantee all the food to arrive safely and refrigerated.
S&D Polish Deli is not responsible for any delays or costs in delivery due to incorrect shipping addresses, for any damages that may occur during transit, or stolen packages. UPS does not offer insurance on perishable goods, and after we release your package, they are responsible for the timely and safe delivery of your order. However, we can work with you to file UPS claims when packages are delayed (causing product spoilage) or damaged in transit. Be advised that you will need to retain all packing materials and notify us WITHIN 24 hours by email: sdpolishdeli@gmail.com.
We are UNABLE to ship our products outside the United States, to Canada, Puerto Rico and the US Virgin Island or to any P.O. Boxes
Availability
Please understand, that certain items may become unavailable at times. We do our best to keep consistent stock of items offered in our store. In the event that we unexpectedly are out of stock, we will try to substitute it with a similar item - with your approval.
Payments
We cannot accept money orders or personal checks.
Returns and Refunds
There will be no returns/refunds for perishable orders, for taste preference or any other reason. Product is packed with sufficient dry ice and gel ice packs so your package travels at appropriate temperature for 72 hour max transit. (choose a shipping method within this paramenter)
For non perishable items, please inspect your package immediately and report any problem by email to: sdpolishdeli@gmail.com ALL CLAIMS MUST BE SUBMITTED WITHIN 24HR OF RECEIVING YOUR ORDER. We will work with you toward resolving any issues. In the case of a refund, only the value of products will be refunded or credited. There are no refunds of shipping charges.
Attention Groupon Customers
Occassionally our store offers special deals via Groupon. All orders placed using Groupon coupons are subject to all terms & conditions of our shipping policy. No Groupon deals will be active during the month of December.